When we visited this old lady a few weeks ago her house had been destroyed by the recent flooding. She has been on her own since her husband died a few years ago, too old and frail to work and she had been ousted by her family after being accused of being a witch. There was no one to help her rebuild her home.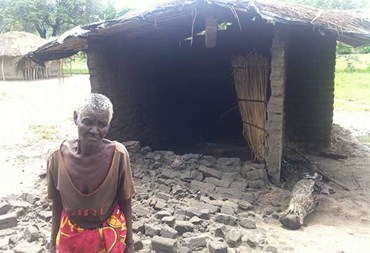 Following the amazing response we received from the public we have been able to rebuild her home ensuring that she has a strong and safe place to shelter from the rains for years to come.
Visit our Project Page and Gallery to view see more of the work that your generosity has made possible.